<< Move Backwards
Tue, Jul 12th, 2005
12 Jul 2005|06:34pm
Well Folks, I think it's time to call it quits for this journal. Im 2 days short of having this journal 3 years. It's been an up and down 3 years to say the least. Good, bad, ugly, etc. I'm going to keep the journal, but I wont be posting anymore.

I'm in need of a new start. I've grown up a lot in the past 3 years, but this journal doesnt really reflect it. And so I believe that starting a new journal will help me to further know myself better. I'm all about finding out who I am, and I have a pretty good idea of who I want to be. I want to be Jeremy Lelii, Architecture and Artistic Portraiture Photographer. I also want to be Jeremy Lelii, Owner of "_______" Gallery and Studio. Yes, I want to own a gallery someday. It would be nice to have the gallery on one floor, and have the studio above it. One day soon I hope.

My new Journal will reflect these things. They will reflect my Photography, My art, My future, and my life. But it will be in a different sense than I have shown here, a more "grownup" feel to everything. I hope this makes sense to everyone.

If you wish to be a part of my new journal, please send me an email at jeremy@jeremylelii.com with your First name and your LJ name. If you do not send an email, you will not be added and you will no longer be able to see or hear from me.

I'd like to thank everyone for the 3 years. It's been swell.

Much Love,

Jeremy Lelii
add a memory
/
Edit
12 Jul 2005|06:01pm
Today I am feeling quite down.

Today I feel as if my ability as an artistic portrait photographer is seriously lacking. I didn't get as much feedback about those images as I normally do. I guess it's making me uneasy. Not sure why, im pretty happy with them. I guess I just really like to read everyones opinions on things. *sigh*

Today I feel like im not good enough to stack up to all the talent in this area.
add a memory
/
Edit
Mon, Jul 11th, 2005
11 Jul 2005|08:33pm
WHAT UP PEEPS

Add me to yahoo messenger. USER name is ezj3013
add a memory
/
Edit
11 Jul 2005|01:17am
First off, happy birthday to
chellefire

Today was an amazing day to say the least! I had the privelage and honor of working with Blythe (
mistressbly). She is an amazing woman, a peach to work with! I could go on and on about her, but im sure she hears enough about it from everyone else. Pictures will be posted tomorrow!
add a memory
/
Edit
Thu, Jul 7th, 2005
07 Jul 2005|08:20pm
07 Jul 2005|06:40pm
You know you are goth if:

You eat goth-related foods. Count Dracula cereal is an example of this.
add a memory
/
Edit
Wed, Jul 6th, 2005
06 Jul 2005|10:12pm
If anyone would like to swap Links on websites, please let me know. Im in the process of updating, so let me know!
add a memory
/
Edit
Tue, Jul 5th, 2005
05 Jul 2005|04:17pm
currentmood:
hyper
As you can see by the map, I wasn't kidding about the mountain...
The summit (or peak) is 3,144 feet above sea level. On the very top is a firemans tower for a 360 degree vantage point..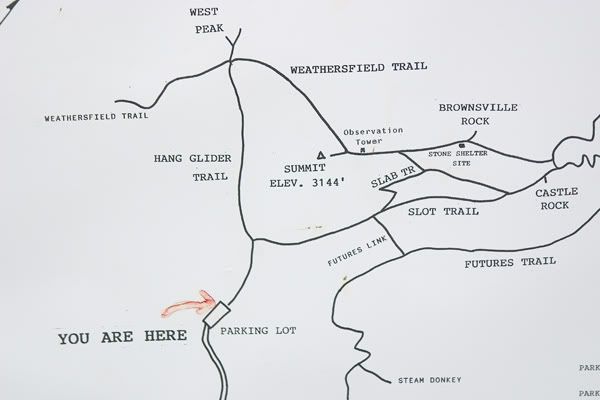 ( Theres quite a few, dial up beware. Photos with captions under the cut!Collapse )

I hope you enjoy the photos, and please do leave me some comments!
add a memory
/
Edit
Sun, Jul 3rd, 2005
03 Jul 2005|10:24pm
Well, I'm back from Vermont!

We left Wednesday morning around 8 AM. We didn't hit any traffic until we hit NYC, which is to be expected. It started raining right as we hit Mass and dumped about 4 inches in an hour with some severe lightning. We made a wrong turn and actually saw a car get stuck in an underpass because of all the rain. Thank god for the 4x4 Jeep, which made us tall enough to pass through. It pretty much didnt stop raining until the next day. Thursday brought on and off rain, but it was in long enough spurts that we were able to do some things, like check out a few covered bridges, one of which was the longest covered bridge in Vermont.

Friday it was really cloudy and foggy, but the rain held off, so we drove about an hour up into Vermont and went to Mount Ascutney. I believe the mountains highest peak was about 3144 feet in the air. We drove most of the way up, then hiked about the last mile up, which was quite a workout. It was certainly worth it though, as the top of the peak presented a 360 degree view of pretty much everything. That night, since it was July 1st, also the first friday of the month, the town has a "First Friday" much like that of ours here in Philly, so me and Kris walked around there at all the open studios and galleries, etc. We went into this Antique/Thrift shop, and inside was the owner, a hippie whom was jamming to some old school punk rock. It was most definitely the highlight of the day, and I also picked up this awesome vintage shift dress with anchors on the pockets. It needs a new zipper, and we're gonna take it in a little bit, then I plan on using it for some Pinup/Retro shots.

Saturday it finally cleared up, and I got to make use of the Polarizer. Man, I'm not really sure how I ever survived without that thing, its a friggin GODSEND. I had a shoot with a girl up there named Isabel, and we shot all over. And we got some awesome shots, we shot about 4-5 outfits, then we headed to the waterfalls and shot some nude work. The shots are amazing, and I'll have some samples posted hopefully by the end of the week. I have close to about 500 photos to review, I wanted to shoot more but the weather limited that.

There's no possible way to go back and catch up on everyones journals, so please do let me know the important facts =)

Expect a huge photo post sometime this week!
add a memory
/
Edit
Tue, Jun 28th, 2005
28 Jun 2005|12:53am
If you like classic cars, you should enjoy this post.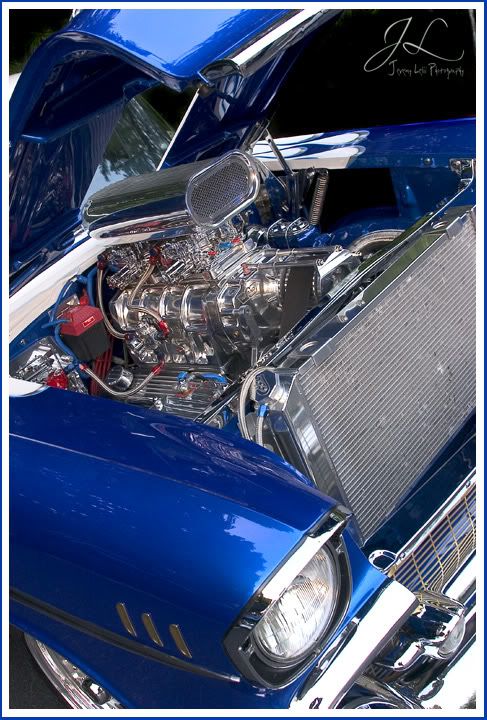 Saturday night was the monthly Chesterbrook Street Car show, and we got there around 8, and there was still over 100 cars there. First time there, and gotta say ill be going back every saturday they have it, I think its the 4th saturday of every month.

This will probably be the last post I make until I return from Brattleboro, Vermont. I'm going up there to shoot with a wonderful model, and I also took an extra few days off so that I could make a vacation out of it. I plan on using this trip to clear my head, get rid of any depression I have, and to shoot my ass off. I'm going to make a concious effort to take around 1000 photos, of which I'd imagine 100-200 would be keepers, and out of that about 20 would be print/sell worthy. It's really just going to clear my brain out, and wash away all the negative vibes. There will be hiking with photographs, driving with photographs.... basically

Architecture, Nature, and then People photography. its gonna be great!

( and here are 2 more car photos!Collapse )

Everyone enjoy their 4th of July! and you BETTER expect a HUGE photo post in the next 2 weeks. Especially with the 4th of july fireworks included.
add a memory
/
Edit